Commissioner Biographies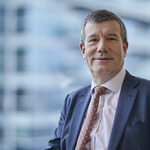 Ian Watmore
Ian's career is diverse, spanning private, public, sports, university, church and third sectors.

He spent 24 years in the private sector culminating as Accenture UK CEO. He then worked for 7 years in the Civil Service, holding three different Permanent Secretary posts under three Prime Ministers.

Ian has held several Board positions in sports administration. He is on the Council of Chester Cathedral, and he has previously served on Boards at the Information Commissioner's Office, Cambridge University and was chair of the Migraine Trust for ten years.

Ian was appointed as First Civil Service Commissioner on 1 October 2016.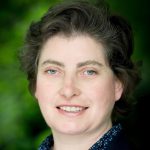 Rosie Glazebrook
Rosie chairs the Copyright Licensing Agency and its associated company Publishers' Licensing Services. She is also a Council Member, General Optical Council and chairs a NHS Research Ethics Committee and is a Member, BSI's Standards Policy and Strategy Committee. Her previous Board/Non-Executive Director positions include the Food Standards Agency and in NHS, regulatory and commissioning bodies.

Rosie has held commercial positions in the private sector in media, publishing and health data organisations.

Rosie was appointed as a Civil Service Commissioner on 1 June 2017.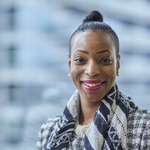 Natalie Campbell
Natalie Campbell is CEO of Belu Water and an award-winning businesswoman.

In 2011 she co-founded A Very Good Company (AVGC), a global social innovation agency that worked with brands to drive social change. Natalie is also a board member of the Old Oak and Park Royal Development Corporation (OPDC).

Natalie was appointed as a Civil Service Commissioner on 1 June 2017.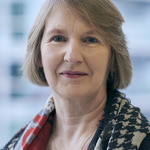 June Milligan
June has extensive experience as a senior civil servant, her last role was Director General Local Government and Communities and Board member in the Welsh Government. She has also held roles as a diplomat and as Head of Department at the Foreign and Commonwealth Office. She is currently a member of the Court of the University of Glasgow and was, until May 2019, an Equality and Human Rights Commissioner.

June's areas of interest and expertise are people-centred: in leadership, diversity, governance and ethics.

June was appointed as a Civil Service Commissioner on 1 June 2017.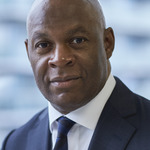 Joe Montgomery
Joe has held senior executive roles in the private sector, focusing on property and regeneration, as well as an executive career in both central and local Government including as Director General at the Department of Communities and Local Government, and Director General, Office of the Deputy Prime Minister.

Joe is also Chair of the Youth Futures Foundation.

Joe was appointed as a Civil Service Commissioner on 1 June 2017.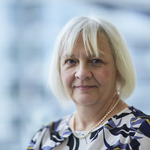 Jane Burgess
The majority of Jane's career has been in the private sector; and she was formerly Partners' Counsellor and a main Board director at John Lewis Partnership. She is currently a lay member of the House of Commons Committee on Standards and an ordinary member of the Competition Appeal Tribunal.

She has extensive experience of senior executive recruitment and enabling people to have their voice heard.

Jane was appointed as a Civil Service Commissioner on 1 October 2017.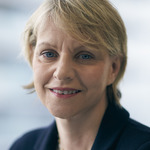 Margaret Edwards
Margaret has held senior roles in the public sector, including Chief Executive roles in the NHS, and as a Director General in the Department of Health. She then had a successful career with Mckesson International. Currently Margaret is Chair of the Civil Service Pension Board, and previous Non-Executive roles had included Chair of the National Oversight Group for the High Secure Hospitals, member and interim chair of the Senior Salaries Pay Review Board and an NED role with the Government Internal Audit Agency.

She has a track record of designing and delivering public sector reform and delivering national targets. She is particularly interested in aligning individual and corporate objectives and the design of total reward packages.

Margaret was appointed as a Civil Service Commissioner on 1 October 2017.