Diverse senior leaders talk about working in the Civil Service
Nagesh Reddy
In our fourth blog in this series, Nagesh Reddy, Portfolio Director - DWP Change Delivery, talks about his experience of working in the Civil Service.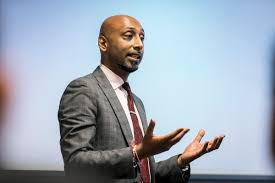 About Nagesh
Nagesh was appointed Portfolio Director - DWP Change Delivery in January 2020. In that role, Nagesh leads a range of programmes spanning change, transformation and delivery covering areas such as Economic Recovery, Devolution and EU transition.
What do you think the civil service needs to do to attract more candidates from a more diverse background into senior roles? What advice do you have for recruiters?
We need to engage with the social media networks both local and national to reach the diverse workforce; a mainstream approach gives you mainstream results. We also need to ensure roles that are advertised, where possible, reach the greatest diversity of potential. When drafting those adverts, we need to appeal to a more diverse group of individuals, rather than just being so restrictive that they only attract talent or promote specific talent from within.
We should use local and national networks to reach a more diverse pool and also have more visible role models - both from within and from outside - that people can relate to and aspire to be like. This would help increase confidence that you can make it into the Senior Civil Service irrespective of your social, economic or specific characteristics.
What could the civil service do better to attract and retain civil servants from a more diverse background overall (at any level)? What do you see as the barriers?
If we develop recruitment and promotion exercises with a certain mindset, the outcomes will inevitably be the same as before – we need to have a different perspective throughout the whole process. Our processes may need to be revisited and revamped to remove barriers for certain groups to level the playing field.
What has been your personal experience of working in the civil service? What made a difference to you?
I have been in the civil service for over 20 years, starting as a 'casual administrative assistant' in front-line operations; now working as a Director, delivering multi-billion pound programmes. I love what I do and I know it may be a cliché but making a difference to people's lives is my motivation. What made a difference to me has been a strong network, great leaders, mentors, colleagues and sponsors who gave me the belief that I could succeed.
Why is diversity particularly important at senior levels?
We serve the communities of the country in so many ways. If we are going to do that effectively, we need the insights, experiences and knowledge of a diverse range of people to make sure the policies we develop, design and implement have those insights to develop the best solutions. Also, so that we can have confidence they will make the difference. Having visibly diverse leadership increases confidence in the policies and solutions being developed and in the recruitment of a diverse pool of people.
What experiences did you have working at a senior level in the private sector? Are there lessons that the civil service can learn from the private sector in terms of recruiting staff from a more diverse background?
Within the private sector, they are often able to move at a greater speed to recruit and also offer a more flexible remuneration package – which I know can be a challenge within the civil service. We should look at speeding up the hiring process, which can be frustrating for people and we can lose good people to other opportunities because the private sector is so much faster to take them on.
What drives and motivates you in your career?
Making a difference - seeing the difference I have made every day to society and the public we serve.
What are your interests and hobbies outside work?
Films, music and long walks with the mobile phone switched off.