Meet the Commissioners- Paul Kernaghan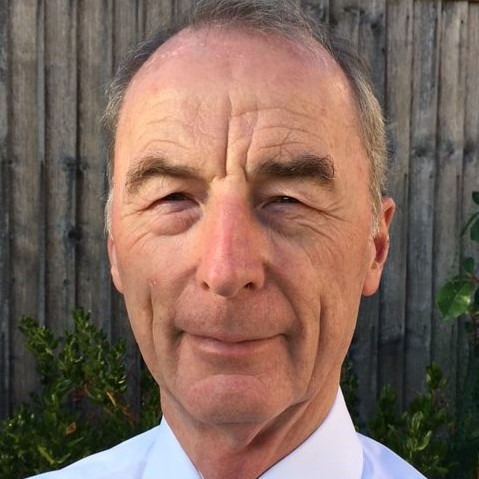 Tell us a little about yourself and your career background?
I was born and educated in Belfast and was the first in my family to remain in education after the age of fourteen. I enlisted in the Ulster Defence Regiment as soon as I turned eighteen and was subsequently commissioned, commanding a rifle platoon for two years. On graduating from university [LLB Hons], I joined the Royal Ulster Constabulary under the then Graduate Entry Scheme. I served throughout Northern Ireland and then transferred to the West Midlands Police as a Superintendent. That experience of policing a predominately urban and ethnically diverse population was followed by two chief officer roles in North Yorkshire which was totally different. In 1999 I was appointed as the Chief Constable of Hampshire Constabulary. I have to say that I thoroughly enjoyed that role for over nine years with Hampshire and the Isle of Wight providing every possible policing challenge. On retiring from the police, I spent a year in Israel/OPT advising and supporting the Palestinian Civil Police as Head of the EUPOL COPPS Mission. I was then fortunate to undertake a series of public service appointments which I felt were worthwhile, interesting and to which I believed I could contribute. I was the first ever House of Lords' Commissioner for Standards and most recently the Judicial Appointments and Conduct Ombudsman.
On a more human and important note, I am married to Mary, a retired Nurse and Midwife, with one grown up daughter. The final member of our family being an assertive White West Highland Terrier.
What made you want to apply to be a Civil Service Commissioner?
I have always believed in a professional, nonpartisan public service where advancement is based solely on merit. Thus, the core mission of the Civil Service Commission is one I identify with, and I feel my professional background is relevant to the role.
As a new Commissioner, what do you think the Civil Service could do better to help attract a wider range of candidates?
I recognise that responsibility for recruitment is primarily a matter for the Civil Service itself. However, the Civil Service Commission has historically sought to encourage and support diversity and inclusion initiatives within the context of a service appointed on merit following fair and open competition. Personally, I would like to see the Civil Service capitalise on the reality of its work. Thus, the idea of a 'Your Nation, Your Service' type campaign appeals. The Civil Service is intrinsic to nearly every aspect of national life and a service which represents the nation is, better equipped to deliver in a relevant and effective manner. I suspect the Civil Service is seen by many citizens to be composed solely of tax officials and benefit office personnel, presided over by male and female versions of Sir Humphrey Appleby. The reality is obviously far more diverse, and that reality should be better promoted. In essence, the Civil Service has a range of employment opportunities which should appeal to and provide opportunities for everyone.
Which Departments will you be the linked Commissioner for?
I will be the Link Commissioner for the Ministry of Defence and the Department for Education. Two large but very different departments.