Meet the Commissioners - Paul Gray
This is the first blog in a new series of posts that will be introducing our newly appointed Commissioners.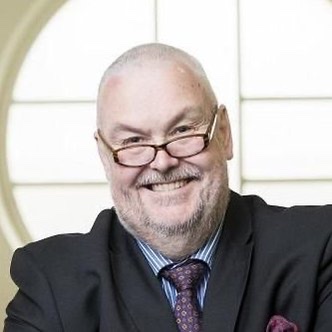 Tell us a little about yourself and your career background?
I joined in the civil service in 1979, having left school earlier that year to work on a farm. I started as a clerical officer and after a few months I transferred into computing, which I suppose would be called digital now. I learned how to be a computer programmer and then a systems analyst, and then moved to the Criminal Injuries Compensation Board to be responsible for their computer section and their appeals casework. My next role was to lead on fisheries quota management and licensing, including UK wide and EU negotiations; then I returned to digital where I was responsible for the implementation of technology and systems for the Scottish Parliament which was established in 1999. My final role in digital was the head of the digital profession and director of technology for the Scottish Executive. I then moved on to policy roles, the first of which was Director of Social Justice and then Director of Primary and Community care in NHS Scotland, and then HR Director in the Scottish Government, where I led a substantial restructuring across the whole organisation. I was appointed Director General for Rural Affairs, Environment and Services in 2009, Director General for Governance and Communities in 2010, and in late 2013, Chief Executive of NHS Scotland and Director General for health and social care. I left the civil service in early 2019 I now have a portfolio of roles including the Open University, University of Glasgow, the Care Inspectorate in Scotland, the Royal College Physicians Edinburgh, and consultancy.
I have been married since 1982, which is a testament to my wife's good nature and patience. We have three adult children, all of whom are married and live within a 3 mile radius of us, and we have four grandchildren aged from 9 months to six years old, who are a source of joy and perspective.
What made you want to apply to be a Civil Service Commissioner?
I believe that open, fair and transparent recruitment is essential to maintain and build public trust in appointments to the civil service. I think that the Commission fulfils a valuable role in this regard and I believe that there is scope to increase its impact in terms of diversity and openness.
As a new Commissioner, what do you think the Civil Service could do better to help attract a wider range of candidates?
The civil service should continue to develop its narrative about the wide range of roles available, and the many different ways in which civil servants serve the population. It should also put further effort into attracting and recruiting a diverse range of people from as wide a range of backgrounds and circumstances as possible, to enhance the insights available to it, and to develop the credibility of its policy and delivery.
Which Departments will you be the linked Commissioner for?
I will be the linked Commissioner for the Scottish Government and I look forward to working with them, and with other departments, to secure the best possible candidates for the diverse range of roles offered by the civil service.