Meet the Commissioners - Martin Spencer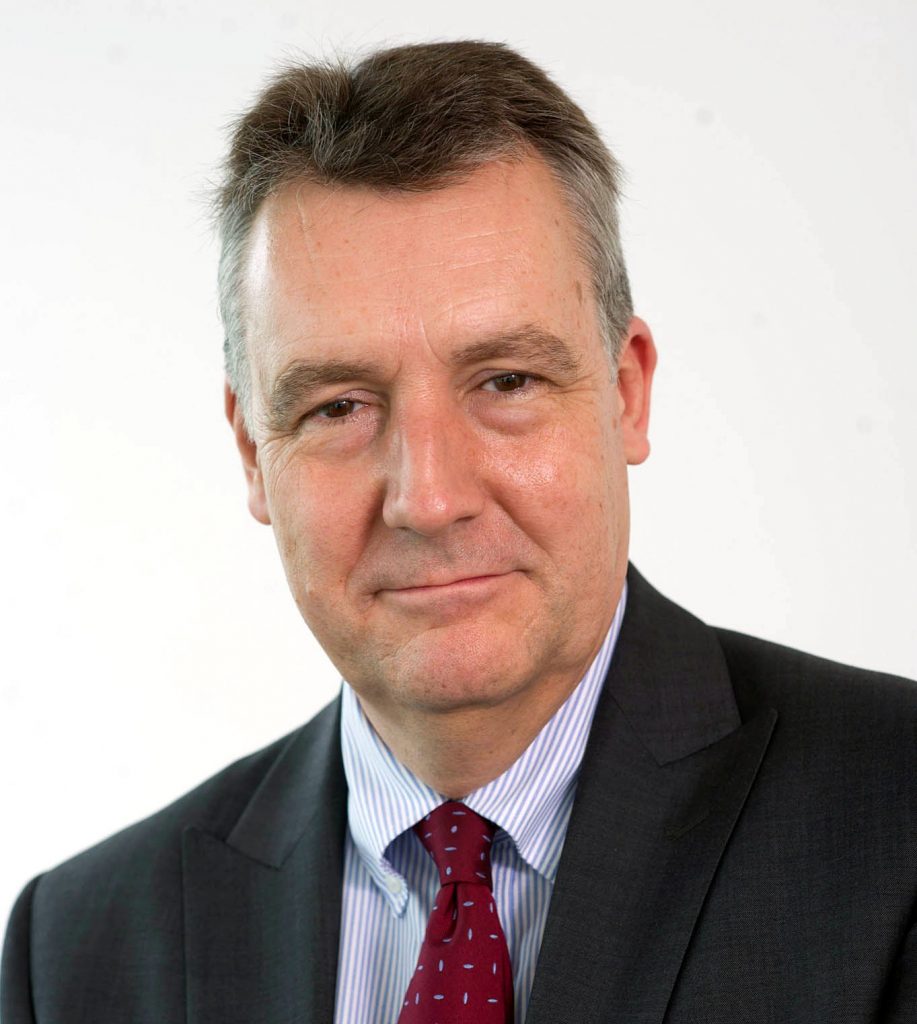 Tell us a little about yourself and your career background?
I studied an Economics and Accountancy degree at University with vague thoughts of becoming an accountant, however I had started to become fascinated by the emerging possibilities for computing and so, when I left University, I was very excited to join ICL, a large UK-based computer manufacturer. I trained initially as a COBOL programmer (apparently a rare skill these days!) and then as a data analyst and worked as a data analyst for the next 5 years or so before being given the chance to run the company's Data Analytics business, which was the first time I had had full accountability for all aspects of business management. I have to say that I loved the responsibility and ran the business unit for the next five years.
At about the height of the so called "dot.com boom" in 1998 I moved to KPMG Consulting to run their High-Tech practice, a business and technology consulting group that worked with clients across the High-Tech sector and with many of the "dot.com" start-up businesses. Needless to say that was great fun but also a bit of a rollercoaster ride as the "dot.com boom" quickly turned into the "dot.com bust"! KPMG then gave me my first real taste of working with the Public Sector as I moved to run KPMG Consulting's Health Applications business.
From there I became a Director of a Public Sector consulting business called Detica and through the 2000s we had a phenomenal time, growing the business at about 40% per annum until the company was acquired by BAe Systems in 2009. That seemed like a good time to move on so I joined the French IT Services business Capgemini, and over the course of 8 years I was responsible for their Public and Private Sector businesses in the UK and Northern Europe.
My final career move in the commercial sector was to become Senior Vice President for NTT DATA in Northern Europe. NTT is a large Tokyo-based conglomerate, 60th largest business in the world, running some of the world's largest Public Sector digital transformation programmes and I was responsible for that work in Northern Europe.
I have always had a strong belief in the importance of public services for the wellbeing of all in our society and so in 2019 I decided to step back from my commercial business roles and concentrate on Non-Executive work with Government in the UK. Over time I was lucky enough to be offered Non-Exec Director roles with the Ministry of Justice, the Department of Health and Social Care, BEIS and the Department for Education. In many ways this has been the most rewarding work of my career, and so I was delighted when I had the opportunity to apply to join the Civil Service Commission as a Commissioner.
Away from work I am married with four children, three grown up daughters and a son who is just about to sit his GCSE exams. My wife is the Business Manager for a school here in Hampshire, one of our daughters is a mental wellbeing practitioner for the NHS, one is a teacher and one has followed me into the digital and technology sector. In our spare time my son and I seem to spend most of our time travelling around the south of England watching football and cricket matches, some of which he plays in. Idyllic in the summer, pretty cold in the winter!
What made you want to apply to be a Civil Service Commissioner?
Throughout my business career it has always been clear to me that one of the most important things for a business leader to do is to ensure that all leadership talent can blossom and fulfil its potential. And that ethos is at the heart of the Civil Service Commission. Moreover I have seen first-hand, in my own businesses, that diversity of experience and thought is critical for any organisation, and can be a real, significant differentiator and an enabler of extraordinary organisational performance. And if through my work as a Civil Service Commissioner I can help to promulgate that culture in the UK Civil Service I will be delighted.
As a new Commissioner, what do you think the Civil Service could do better to help attract a wider range of candidates?
The UK Civil Service is a great place to work, with a huge range of roles and opportunities which can provide the most rewarding career experience. We should think about how we articulate the "whole" Civil Service offer, including career potential, culture and environment, purposefulness, geographic coverage, all rewards and benefits, breadth of opportunity, etc.
Which Departments will you be the linked Commissioner for?
I will be Link Commissioner for the Department for Digital, Culture, Media and Sport and for the Department for International Trade. I will also be the Link Commissioner for the Government Commercial Function. All of which I am looking forward to working with enormously.