Diverse senior leaders talk about working in the Civil Service
Jason Ghaboos
In our sixth blog in this series, Jason Ghaboos, Deputy Director - Civil Service Diversity & Inclusion, talks about his experience of working in the Civil Service.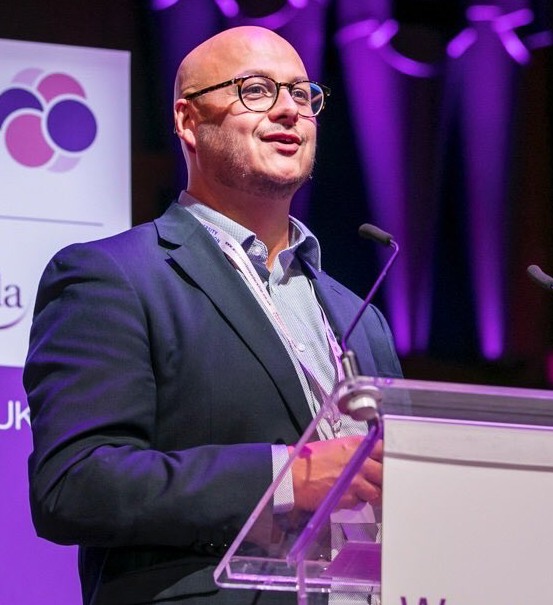 About Jason
Jason was appointed as Deputy Director, Civil Service Diversity & Inclusion in June 2020. In that role, Jason leads the Inclusive Practice team, working with departments to promote and assure best practice on inclusive working to enable the Civil Service to be an exemplar employer.
What do you think the Civil Service needs to do to attract more candidates from a more diverse background into senior roles? What advice do you have for recruiters?

We need to have more confidence in the positives we have to offer as an employer. The nature, breadth and variety of work on offer continues to amaze me even after 18 years working as a civil servant. The opportunity to shape large, complex change, often impacting the shape of society and the quality of life experience for our citizens is such an amazing offer. These opportunities are our unique selling point, and we should push that more.
We need to engage with people in a variety of ways to ensure our value as an employer is seen and understood by all, regardless of background or experience. We know there are perceptions of the Civil Service that are not necessarily accurate, but nonetheless persevere in pockets of communities.
We should be creative in our attraction of talent, particularly into the SCS, drawing on best practice, available technologies and outreach to engage effectively with those with a range of valuable experiences to reach the broadest audience and a more diverse field of candidates.

What could the Civil Service do better to attract and retain civil servants from a more diverse background overall (at any level)? What do you see as the barriers?

We must make the most of what we have invested in attracting and recruiting talent by improving our retention strategy. Not least, for example, by looking at how we onboard individuals at all levels from the outset of their careers. To promote the uniqueness of working in the Civil Service, our Code, impartiality and ways of working; but also ensuring the diversity they bring (of thought, perspective, innovation) is understood and embraced.
What has been your personal experience of working in the Civil Service? What made a difference to you?

I have been in the Civil Service for over 18 years, starting as an administrative assistant and have worked at every grade between that and my current position in the SCS. 
I am immensely proud to be a civil servant. I have worked in immigration, working with business to ensure the necessary talent is attracted and retained in the UK. I've also worked in operations, policy development, assurance, project management and process design.
I feel lucky to have had so many different experiences: one day walking atop one of the world's few particle accelerators, examining anti-gravitational chambers where satellites are tested before being put into orbit, supporting embassy work, working with big business to improve UK PLC or undertaking regulatory action to prevent abuse of the immigration system to now working aside some of the most dedicated individuals tirelessly engaged in departments to deliver improved workplace culture.
A key difference for me personally has been the support of my line management team. Good, effective, consistent leadership is key for all our people to inspire, motivate and support. The value of strong leadership and management support cannot be undervalued and should not be left to chance.

Why is diversity particularly important at senior levels?

Crucially, Civil Service diversity will lead to better outcomes for our citizens. It provides us with the ability to meet the pressures and demands facing us as a modern Civil Service, improving our ability, as individuals and collectively as an employer, to solve problems more effectively.
This is about attracting talent from a broad background to promote creativity and innovation. Inclusive working then enables us as civil servants to lead more effectively through a range of increasingly challenging and complex issues and decision making on a daily basis.

What experiences did you have working at a senior level in the private sector? Are there lessons that the Civil Service can learn from the private sector in terms of recruiting staff from a more diverse background?

Whilst on secondment to the University of Cambridge focussing on workplace culture and in my Civil Service roles, I have had first-hand insight of the focus and energy applied to recruitment and retention of staff in the private sector. 
I learned much from engagement with organisations like Google about the emphasis placed on onboarding to ensure the potential of new recruits is maximised. It's an approach that looks at both the individual and the organisation and could be very powerful in supporting our ambitions on improving inclusion.

What drives and motivates you in your career?

Seeing the impact of decisions made on the public and our people is so rewarding. For me, working with other civil servants that are motivated in a similar way and learning from passionate, dedicated people with a wealth of varying experience and backgrounds is the most motivating driver in my career.

What are your interests and hobbies outside work?

Films, various sports, reading and spending time with my cocker spaniel on walks in the countryside.