Diverse senior leaders talk about working in the Civil Service
Seonaid Webb MBE
In our fifth blog in this series, Seonaid Webb MBE - Deputy Director, Head of Secondary Legislation, Constitution and Borders Directorate, DEFRA and Deputy Disability Champion - talks about her experience of working in the Civil Service.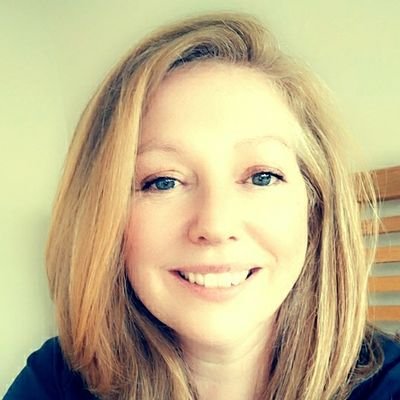 About Seonaid
Seonaid has been a civil servant for 17 years and is currently a Deputy Director in DEFRA where she is Head of Secondary Legislation. Prior to that, she worked in the Home Office for 15 years in a variety of policy and operational roles, the last of which was as head of the Windrush Lessons Learned Review team. She is creator and chair of the award-winning Civil Service Working Through Cancer Network.
What do you think the civil service needs to do to attract more candidates from a more diverse background into senior roles? What advice do you have for recruiters?

People need to be curious about diversity. By that, I mean learning from people with protected and non-protected characteristics about what would attract them to a role, and what they look for in leadership role modelling.

For example, we can improve the language and narratives in job adverts to be more inclusive. Plain English and a wider expectation of non-role related experience and behaviours, rather than just specific Civil Service terminologies and career experience, is a good start.

What could the civil service do better to attract and retain civil servants from a more diverse background overall (at any level)? What do you see as the barriers?
I always attend my local secondary school's careers fairs and professions events. It's clear that many young people haven't heard of the Civil Service, and in particular, don't realise what excellent and diverse opportunities we offer in terms of entry (apprenticeships and Fast Stream for example) and in terms of professions (from communications and project management to digital and policy – there is something for everyone). I always take one of my apprentices or Fast Streamers with me to the events and we tag team on marketing the Civil Service as a great place to work. The response is always so inspiring – students who realise that there is an amazing career on offer with or without a degree level education. Quite often parents also take our leaflets for themselves! So, if I could suggest one mandated objective for senior managers it is to attend their local (or closest town/city if they don't have one nearby) secondary school's careers events and to encourage people from as many backgrounds and life experiences as possible to join us!

What has been your personal experience of working in the civil service? What made a difference to you?

I have been a Civil Servant now for nearly 17 years. I have absolutely loved the variety of roles I've been in from policy to operations, strategy and continuous improvement. Having the flexibility to move departments and test my leadership skills in a new environment is so valuable. For me, knowing that I'm working on issues that really matter – and supporting the UK's objectives – has always been my main driver. And then working in organisations that are inclusive, diverse and where talent is nurtured is something I feel personally driven to support and improve.

Why is diversity particularly important at senior levels?

It's easy to fall into a pattern of decision making that is ignorant of wider risks, issues and opportunities if we don't have diversity at senior levels. Quite often the person who is challenging the status quo, and asking the "but why?" questions is the one who spots the best ways to improve the way we work and the service we offer our customers.

For example, do our impact assessments always ask the right questions, and cover the breadth of communities affected by new policies? The Civil Service must be representative of the rich diversity of the public we serve – right now, it's getting better but there is still a long way to go.

What drives and motivates you in your career?

I have already mentioned that I love working on issues that matter to the UK. As a leader, I am also passionate about developing talent and creating a great place to work. I've mentored and sponsored people for more than 12 years now, and every person's happiness at their achievements and successes is important to me.

I want to make sure we build the confidence and capability of the next generation of senior managers, to remove barriers and increase opportunities.

And finally, I care deeply about inclusion for all. As the chair of the Civil Service Working Through Cancer network, and DEFRA's Deputy Disability Champion, I am motivated to role model behaviours that increase awareness, remove barriers and improve the lived experience of disabled colleagues across the Civil Service.

What are your interests and hobbies outside work?

I love reading (I'm part of a decade long book club), and I love travelling with my family – usually to European destinations, but in 2020 I've really enjoyed visiting as much of the UK as possible and enjoying the rich diversity of our natural landscape; from coastlines to mountains to forests. We're so lucky and must leave a legacy where the beauty and importance of our natural environment are maintained (and improved) for future generations.