Commission hosts sixth form work experience students
Last week, the Civil Service Commission hosted two students for work experience. Both students, Shuayb Alom and Ikram Miah, are currently in the sixth form at Oaks Park High School, Ilford.
The Commission organised a week-long programme of events including visits to the Government Digital Service and Parliament, as well as meeting our Commissioners. They were also given the chance to practice future interview skills in a mock panel and hear about the types of roles and opportunities open to them should they wish to pursue a career in the Civil Service.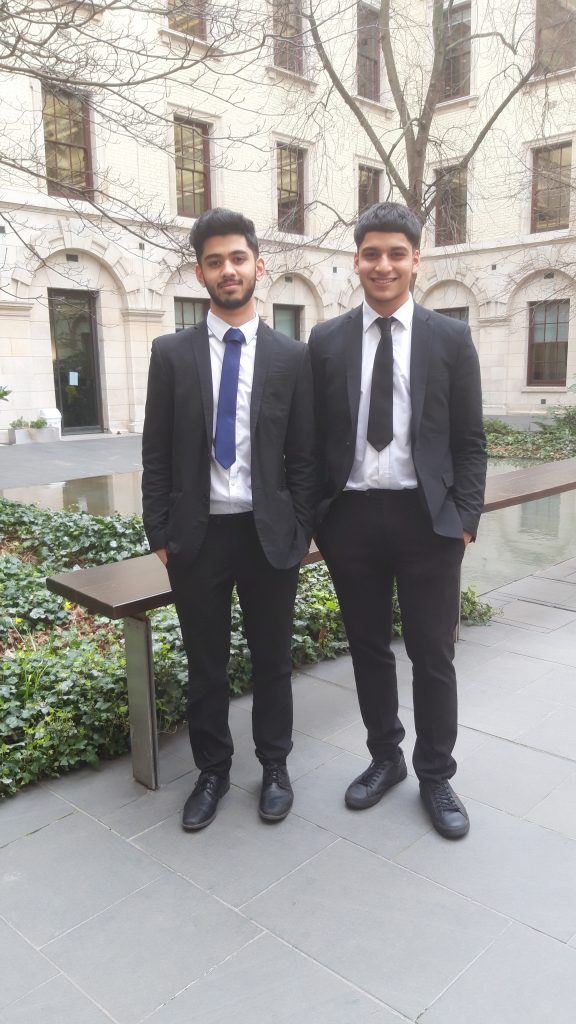 Shuayb said:
'What I found most enjoyable during my time with the Commission was getting to know the team and talking to the Commissioners. I had the opportunity to take part in a mock interview which was really helpful, and I learnt lots about the Civil Service and the work that people do.'
Ikram said:
'I really enjoyed developing my knowledge and understanding of the Civil Service. The atmosphere was friendly and welcoming, and I was impressed at how diverse it was. I most enjoyed the mock interview which helped my confidence, and hearing from the Commissioners about their careers and getting advice about my own.'
Pete Lawrence, Chief Executive of the Commission said:
My team really enjoyed hosting Shuayb and Ikram. As well as a good thing to do for young peoples' CVs, work experience is a good way for us to highlight the wide variety of roles available in the Civil Service. Shuyab and Ikram were a credit to their school and we wish them well with their future careers.'
If you would like to find out more about Civil Service roles go to: